The living room is one of the trickiest spaces in the home to get right, simply because it's about creating a hard-to-define mood. Cozy and welcoming, but at other times fresh and invigorating – at some times peaceful, at other times a space to entertain.  
Within this, there is an underlying foundation of what a living room should include. A blueprint of everything that must be included for a room to be justifiably called a living room. 
Here we discover the 5 things every living room should have, according to designers. Some are, possibly, a given, but can you tick off every one? 
1. The "right" sofa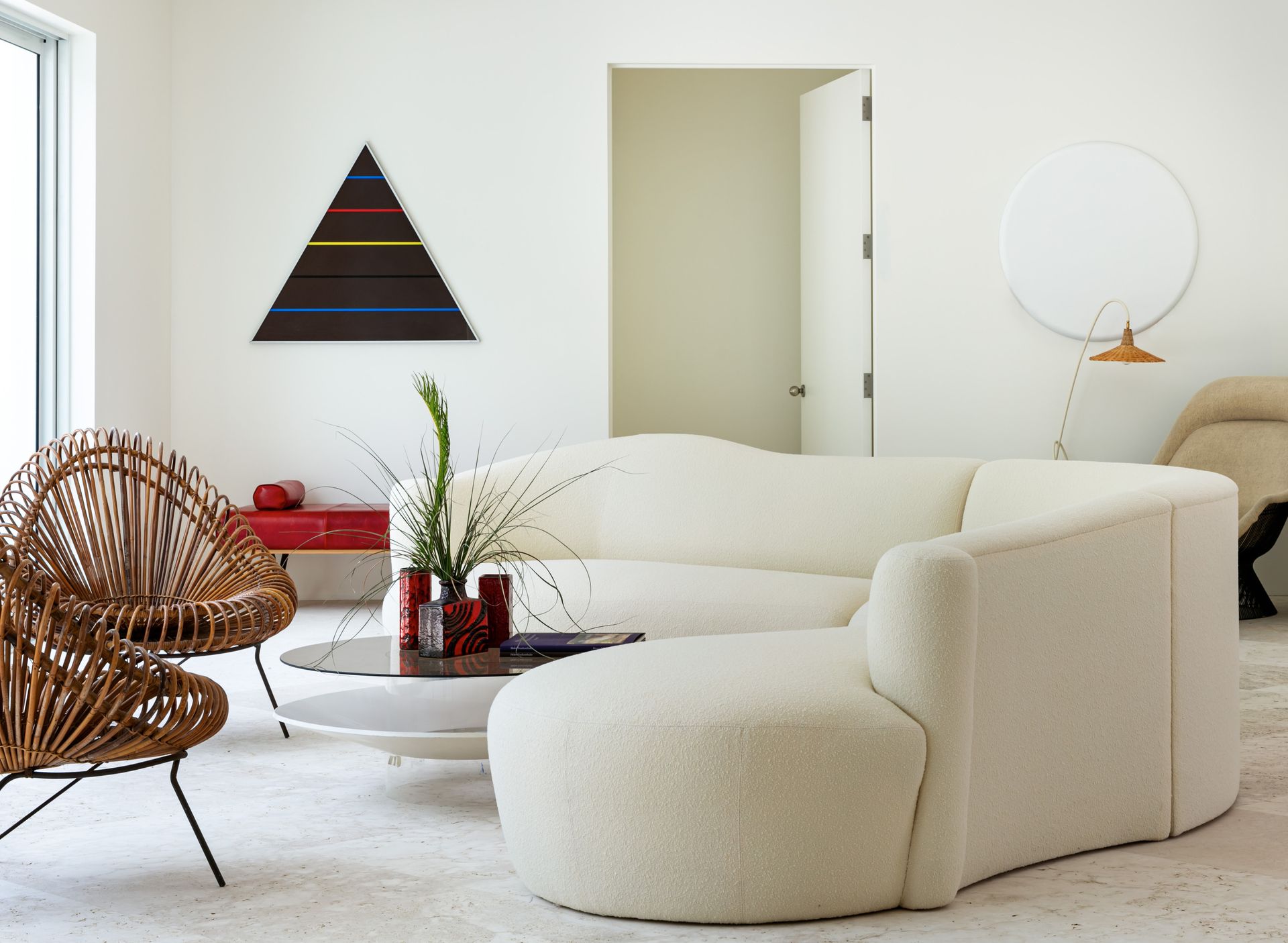 We've seen a good few living room schemes without sofas in our time, but in all honestly, it's the heart of a really good living room. 'Seating is key,' says interior designer Mary Patton, founder of Mary Patton Design, 'I always start with a sofa to anchor the space.' 
However, it's all about choosing the right sofa for the right space. Not every living room is the same, and it is important to identify the existing features and purpose of the room. 'First, I determine the formality of the space and what the space will be used for before coming up with a layout,' says Mary. 
2. Something vintage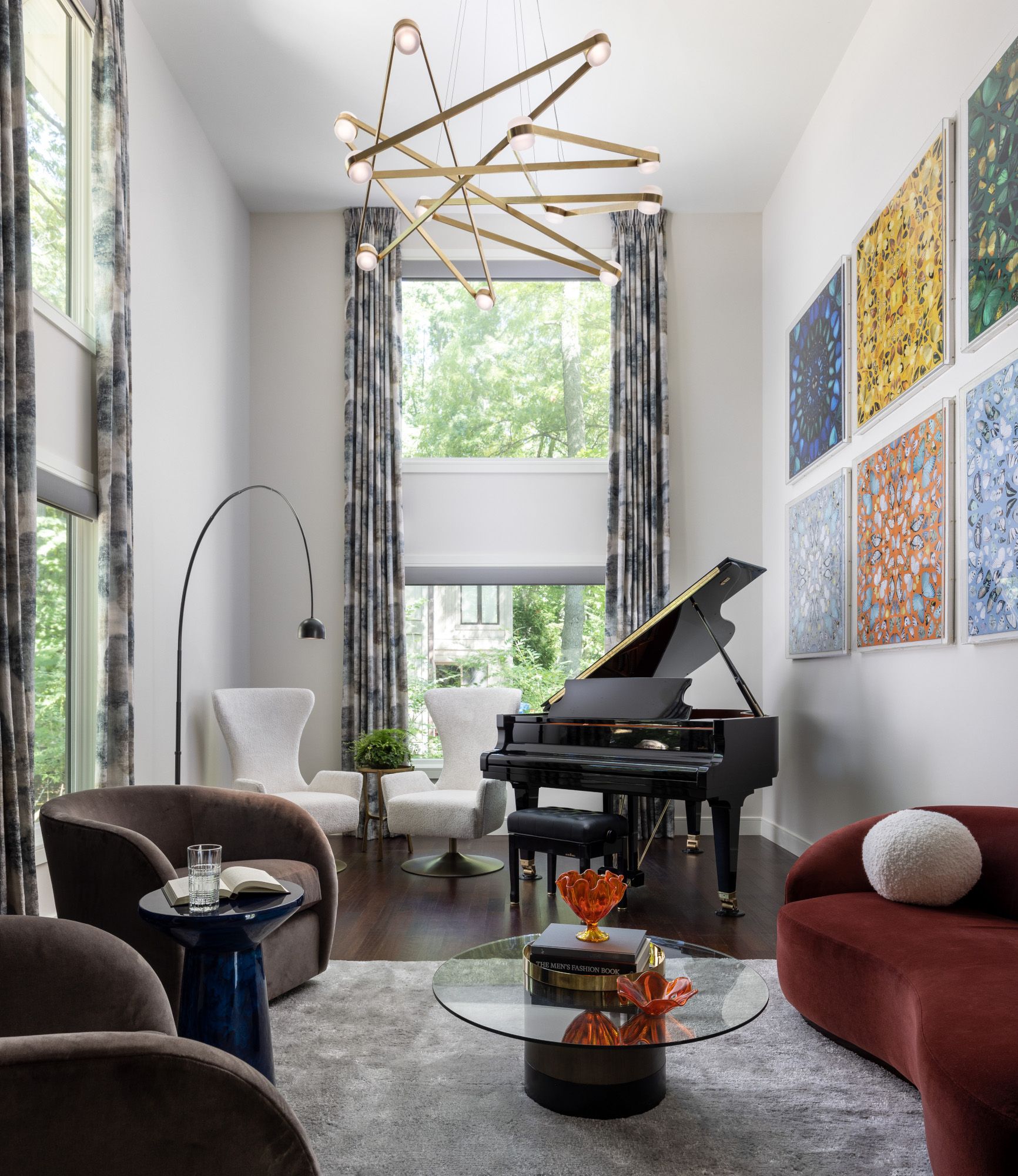 A living room that lacks in something "old" can make a scheme feel contrived, and a little flat. 'Genuine touches are paramount to a living room,' says Artem Kropovinsky, interior designer and founder of design studio Arsight. 'They give soul to even the most lavish designs.'
A vintage furniture with a back story, a piece of family art, or a small item of memorabilia, adds a personalized touch, but also some extra texture and patina that contributes to a layered, sophisticated look. 
Having that unique show-stopper item at the center of your living room will really help to bring out the essence of the room. 'A central theme or piece, be it vintage furniture or a unique artwork, serves as the backbone,' Artem tells us, 'and let's not forget a touch of the unexpected.'
3. A layered lighting scheme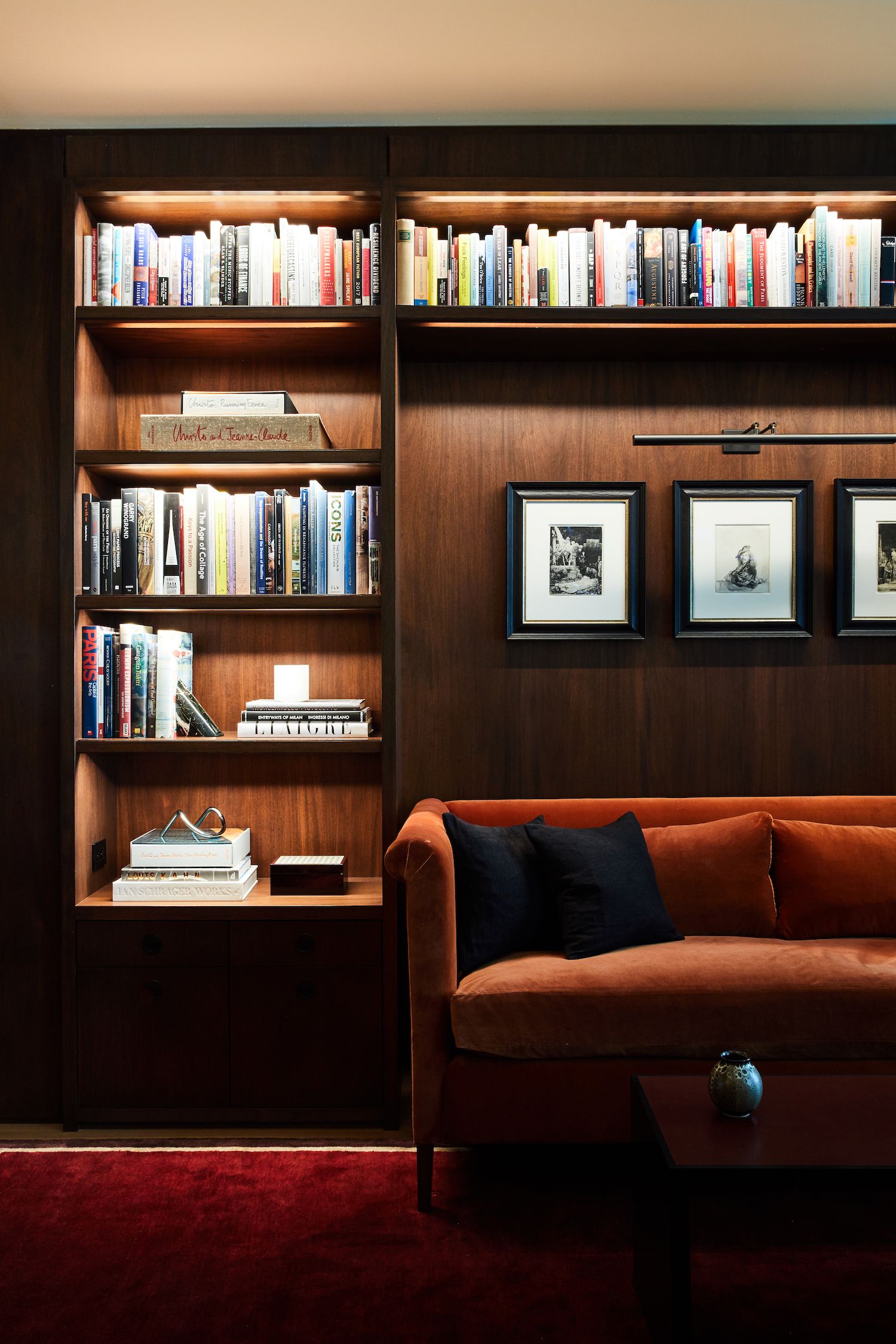 When it comes to creating the mood of a living room, lighting is everything. The choice of light, specifically the bulb, can have a dramatic impact on the overall vibe of your space.
'Address lighting early on. Lighting has a significant impact on how a space feels and functions,' says Artem. 'Think about how to layer different light sources for both aesthetics and practicality.'
For a cozy living room, we love to lean into warm lighting, avoiding the big light where possible. If the big light is essential, dimmable switches are preferable. Having different lighting options makes the space more versatile.
Obviously, aesthetics are important but you must ensure the room caters to its intended use. The design choices should complement the everyday requirements. For example, when creating a reading nook adequate lighting is imperative.
4. Pillows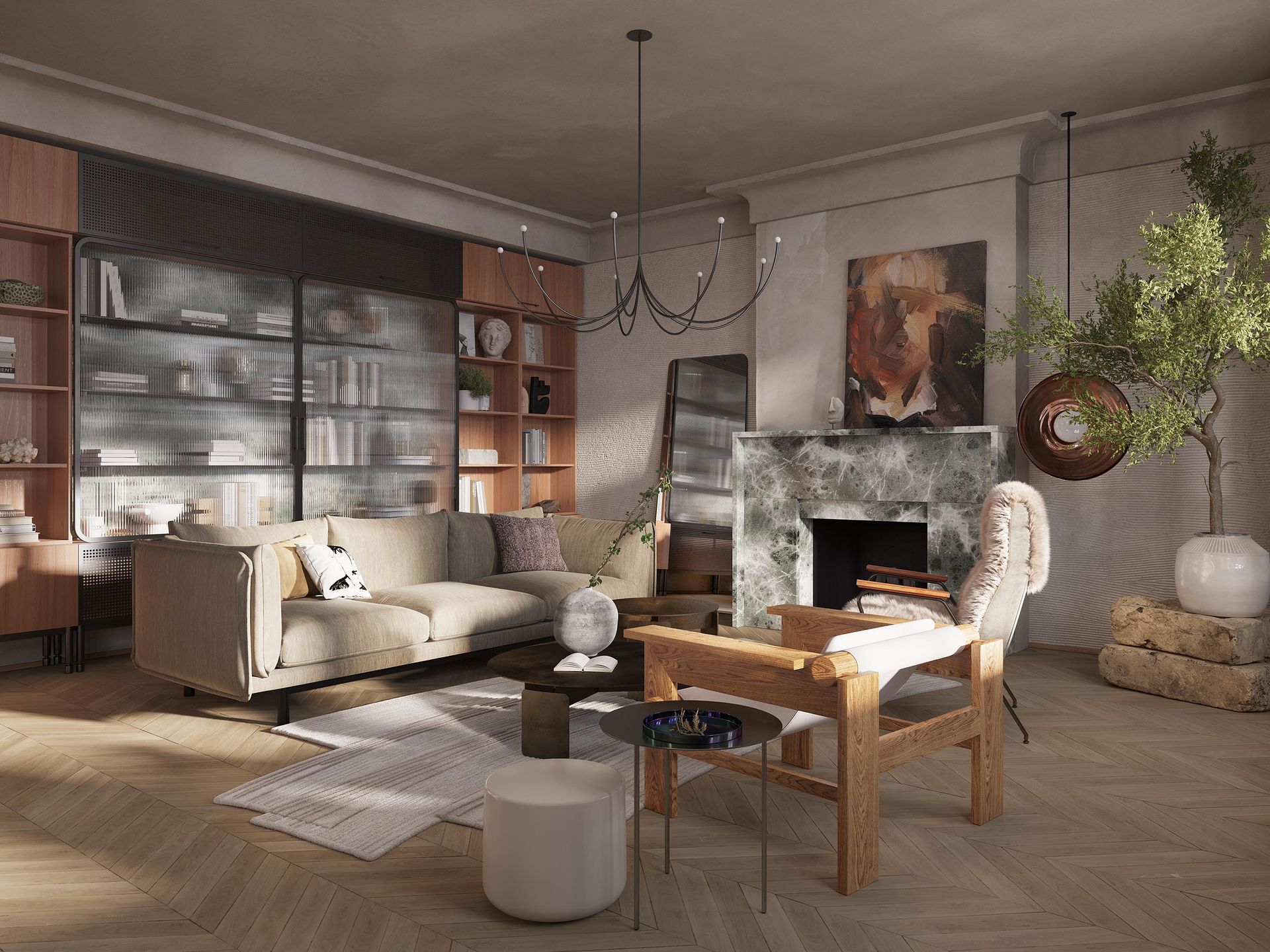 Throw pillows can be a divisive topic when it comes to the living room, especially when it comes to how many you should have on a sofa. However, they're a really useful piece of decor for rounding out a good scheme. 
'Accent pillows are a fun and easy way to add color,' says Mary Patto . 'I like to use them as a low-stress way to mix prints and textures.' Changing your pillowcases periodically between seasons or in line with color trends is a quick and easy change that instantly elevates your space.
It can also be another way to add some personality to your space. 'I'm fond of cushions that narrate tales,' suggests Artem. 'Perhaps of an unforgettable trip or personal story.'
5. Fragrance
'The final touch that should be made to every living room is a room's fragrance,' says Artem. 'Personalizing a room goes beyond just decor,' he explains. 'Whether through aromatic candles or sprays, fragrance sets the ambiance.'
Scent layering has become a big trend this year, and it is easy to see why. Fragrance is intertwined with emotion and memory, and an essential part of any home. When fragrancing your living room, it is important to choose a scent that you associate with relaxing. 
A beautiful candle can be an object for styling that provides ambient lighting as well as a gorgeous scent. Pair it with a complimentary incense to create a unique fragrance that lasts. Add some fun matches for the perfect finishing touch.