Thrifting and buying vintage or antique furniture and interior design pieces can be great fun. Mixing second-hand pieces with your existing furniture adds individuality and character to a home, and it's a more sustainable way to buy ( a key interior design trend at the moment).  
The possibility of finding a beautiful piece either at a market or online is definitely alluring but, unless you know what you're doing, it's easy to make a mistake. Alongside some real gems, there are also a lot of pieces that you really wouldn't want to give house room to. So, we spoke to interior designers to find out about the mistakes to avoid when thrifting.
Nowadays there are a huge number of places to look for vintage and thrifting pieces. Flea markets and local auction houses give you the chance to see items in the flesh, so as to speak, but there are plenty of opportunities to buy antiques online from websites such as eBay, Etsy and 1stDibs. 
Of course, the key here is to make sure that there's a good return policy on any smaller items, and to ensure that larger pieces of furniture can be viewed before you've parted with any money. Do remember that these pieces have already had a life before coming to you so they're not going to be perfect. The key is to find pieces that still look good and have character, so you can avoid making any interior design mistakes. 
1. Picking up pieces that need too much work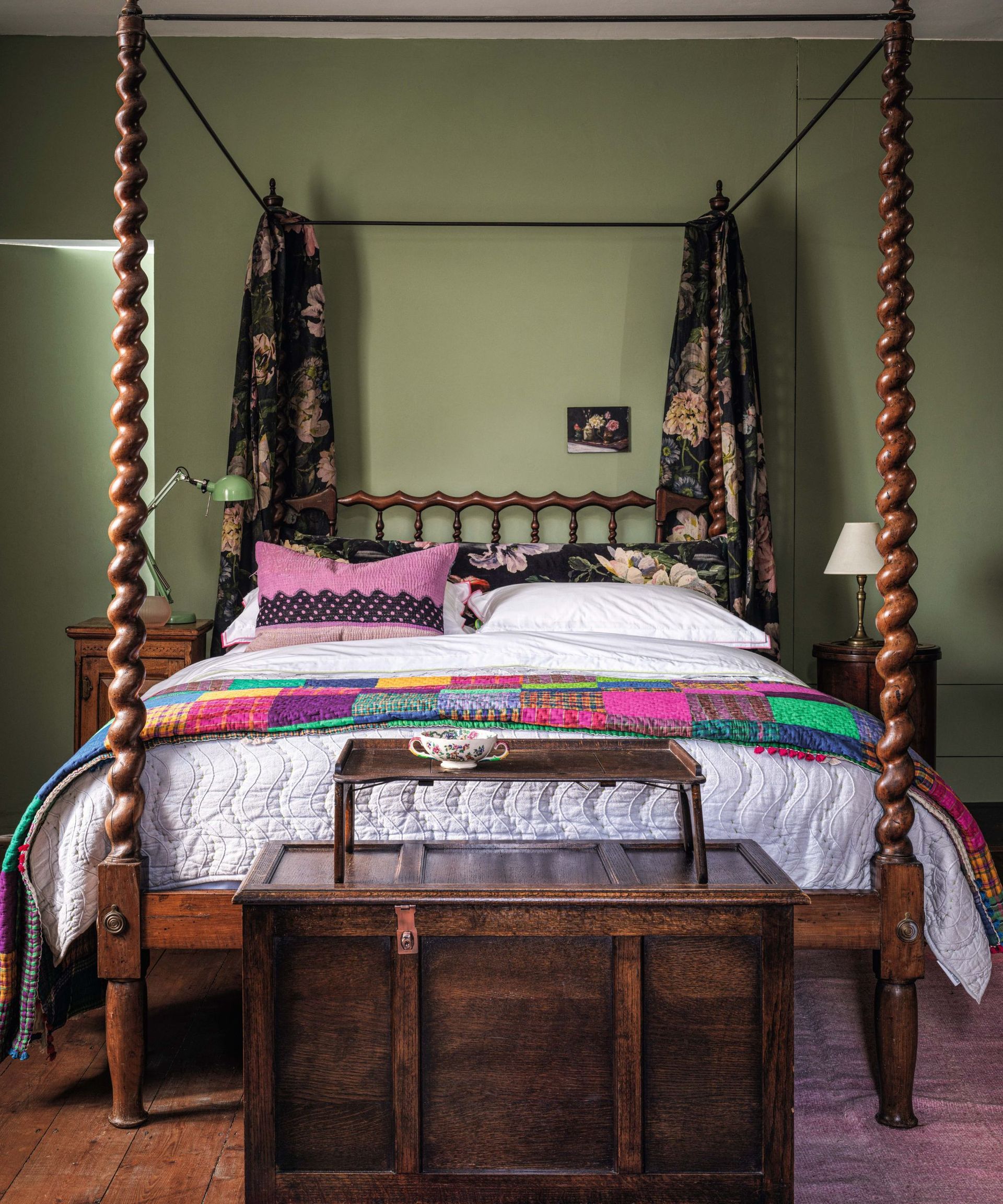 "I would say one mistake people make would be to select pieces that simply need too much costly work to fix that ends up being a more expensive investment than buying something new," explains Amy Youngblood, principal designer at Amy Youngblood Interiors. "One example is an upholstered chair that needs to be re-upholstered.  If the bones of the chair aren't in good shape and a classic style such as Mid-Century Modern, reupholstering the chair is not worth the cost."
Designer Kathy Kuo, CEO of Kathy Kuo Home agrees, "When shopping at antique stores or flea markets, look for quality and the level of wear and tear. It's usually not worth it to bring home major fixer-upper pieces unless you know you have the time to refurbish them." 
And Margaret Naeve Parker, designer and founder of luxury home store and design studio M. Naeve reminds us again to consider costs, "The first mistake you want to avoid is purchasing anything in less than "wear consistent with age" condition that will require extensive repairs once you acquire it. Due to the market value of most "old" or coveted pieces being high to begin with, paying a lot for restoration labor typically doesn't lead to a great return on your investment."
As Artem Kropovinsky, founder of Arsight perfectly puts it, "Potential is wonderful, but it's reality that truly matters. Not every worn-out item is a hidden gem waiting for transformation."
2. Ignoring obvious flaws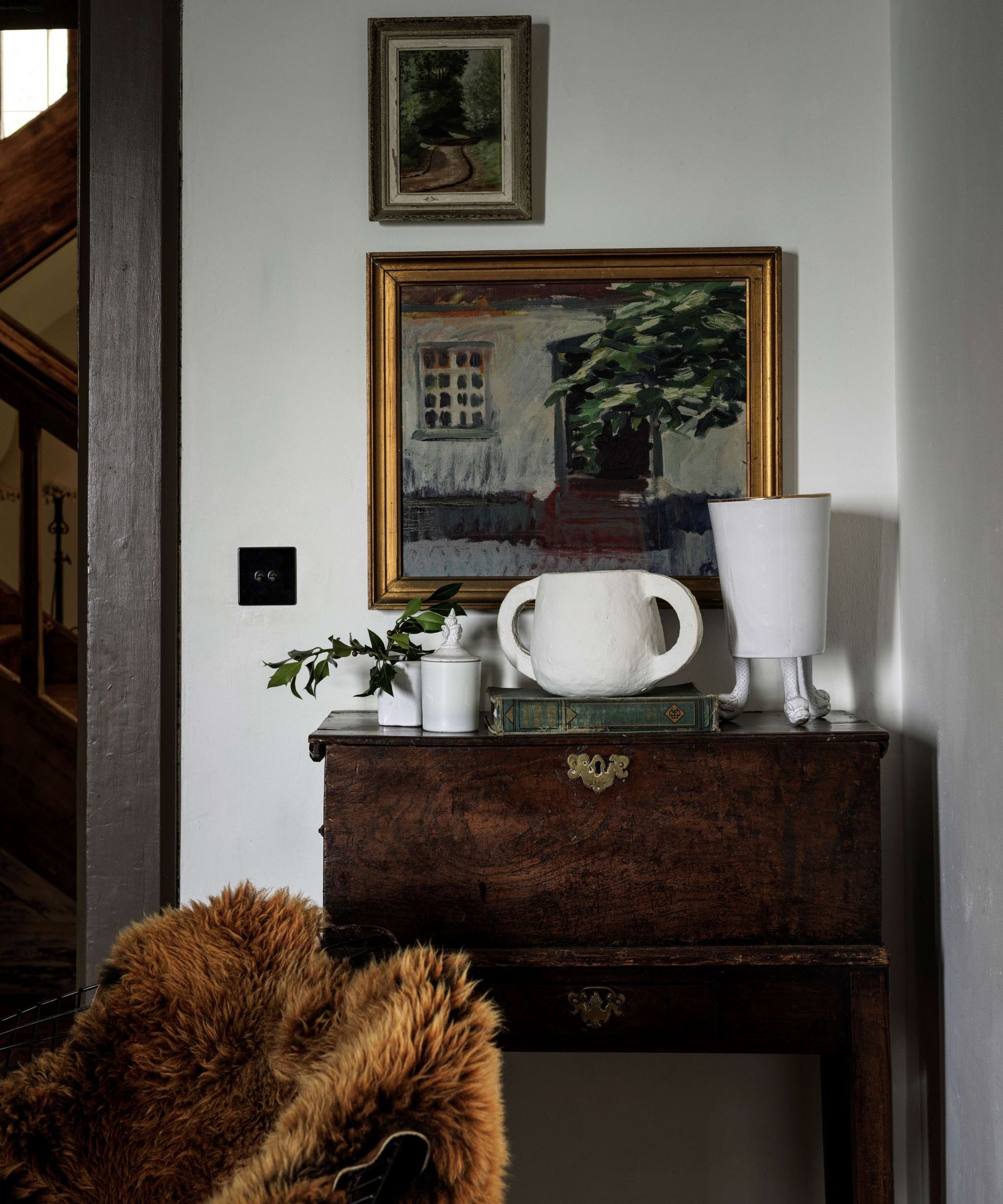 Following on from our first point, the excitement of vintage shopping can make us forget to examine pieces properly. "From my perspective, patience is paramount; avoid hasty purchases," says Dara Huang, founder of Dara Maison. "Take the time to assess the condition, quality, and authenticity of each piece."
Pippa Jameson, interiors stylist and creative director of Pippa Jameson Interiors stresses the importance of inspection. "Thoroughly inspect items before purchasing. Check that it's in good enough condition so it doesn't fall apart as soon as you get it home. Check for signs of pests (woodworm). A beautiful piece may lose its charm quickly if it comes with hidden issues." 
3. Not checking pieces will fit in your home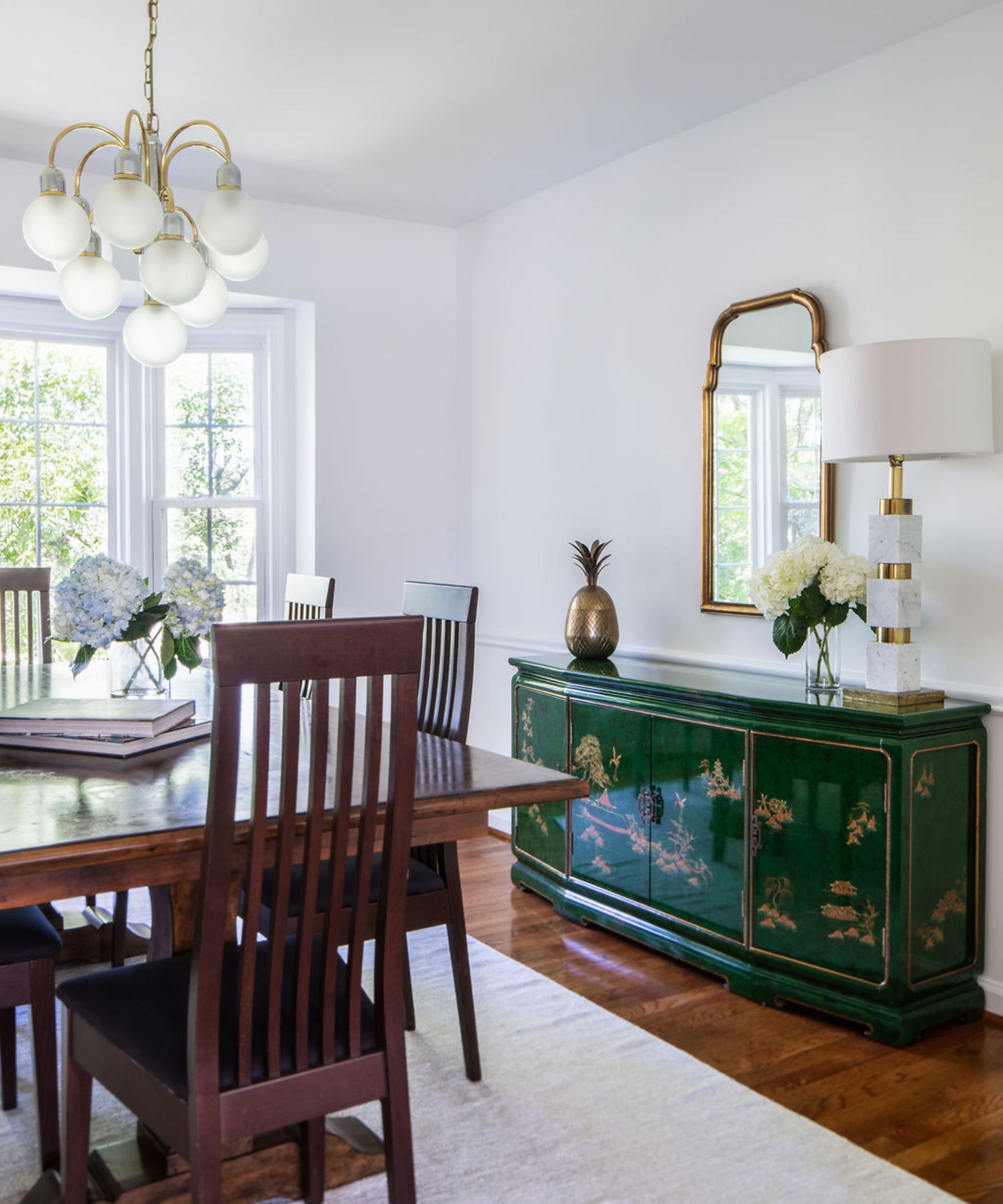 Another common mistake that people make when buying second hand or vintage pieces of furniture is not checking that it will fit into their house. "Always arm yourself with measurements," reminds Artem. "A beautiful piece that doesn't fit serves no purpose."
Pippa agrees, "One common mistake is overlooking the importance of proportions. It's easy to fall in love with a statement piece, but it may not work well in your space if it doesn't fit! Always measure the space you have in mind at home and take a tape measure with you." 
Proportions are vital to take into account, as Margaret reminds us, "Scale is everything. Especially if you are purchasing overseas from an image alone, always request dimensions and double-check that the proportions make sense. You don't want to end up with a set of dining chairs that have lower than standard seating height or a table you thought was dining height but arrives as a coffee table, for instance. Check it twice!"
Looking for specific items? "Before you leave the house, take and write down measurements for the fit of any specific pieces you're seeking: the width of a dresser, the maximum height of a bookshelf, the possible size of a runner rug, etc.," says Ksenya. "You don't want to haul a large item home only to find out it won't fit in your space. Bring a measuring tape with you."
4. Not keeping an open mind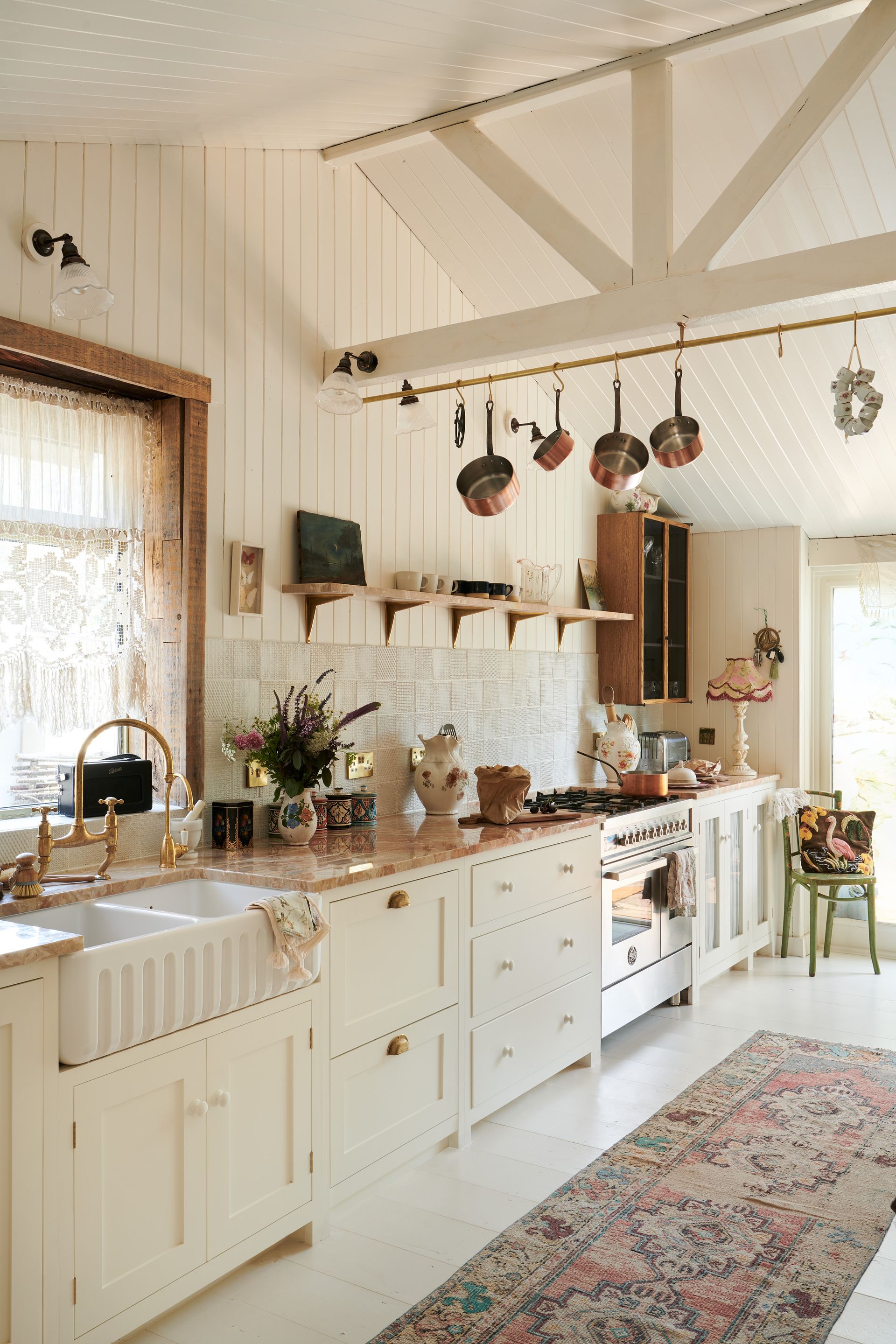 "Go in with an open mind," says designer Ksenya Malina. "You might venture in seeking a specific type of item, but often you'll stumble on a treasure you'd never expect. You could fall in love with something you didn't even know existed. These surprise finds are what makes thrifting an endlessly fun experience. Sometimes you might encounter an antique item, perhaps a piece of folk art or even something that wasn't meant to be decorative but has an anonymous quality to it. Give these items a chance to repurpose them as home decor. Their mystery makes for great conversation starters."
Ashley Macuga, principal designer at Collected Interiors also stresses going with your gut, "Don't pass up the treasures that bring you immediate joy. So many times, friends and clients will lament about the "one that got away".  When I am on a treasure hunt, I will give myself a price threshold before shopping, so that anything that gives me immediate butterflies under a certain amount is a go-ahead and purchase!" 
5.Impluse buying without thought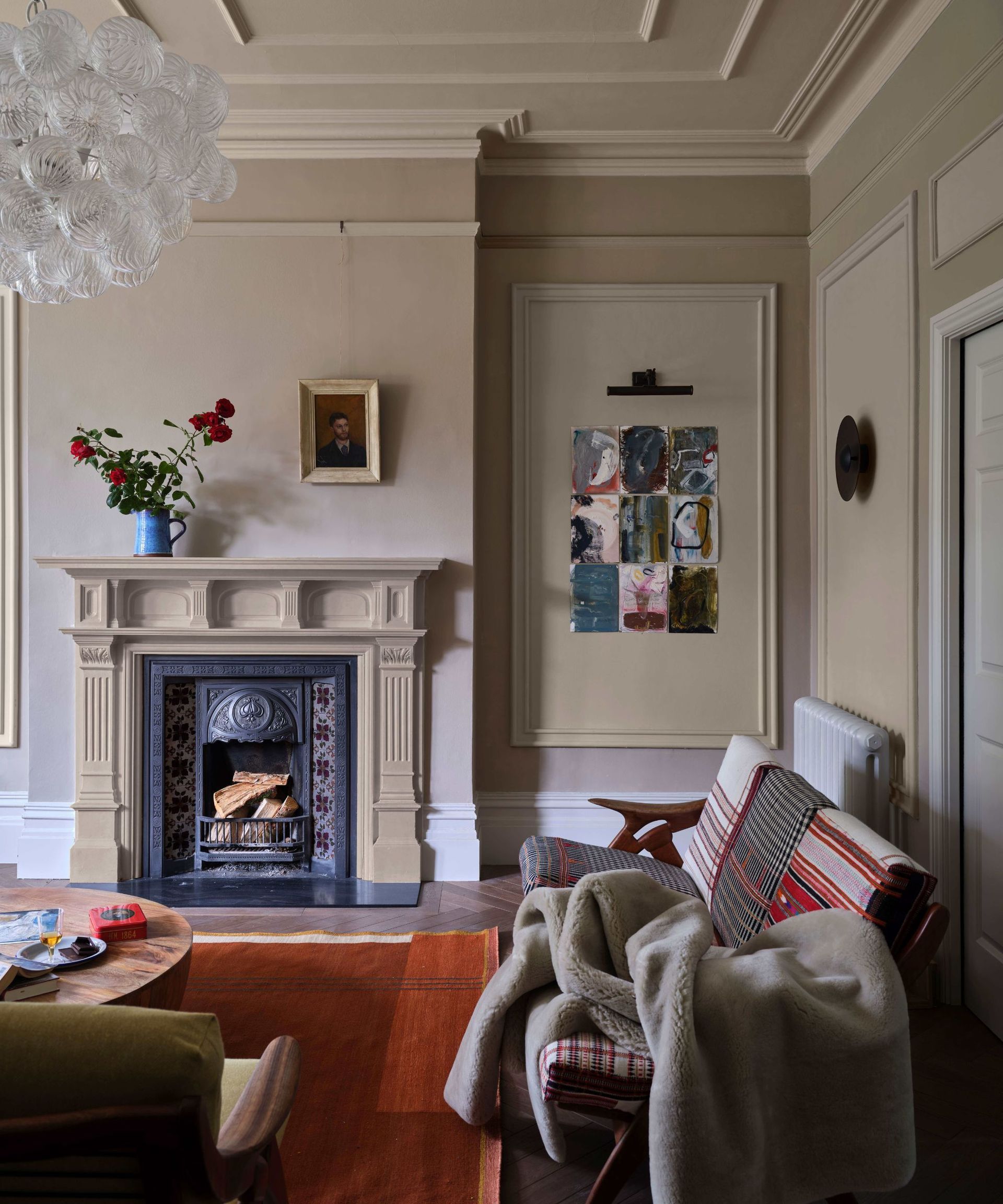 On the flip side of the above point, you shouldn't just buy things without careful consideration. "Flea markets offer a wealth of treasures, yet impulse buying is real and can result in a jumble of styles that lack harmony," says Pippa. "Consider your existing materials – whether you lean towards rustic elements like clear glass, neutral ceramics, wood, and linens, or you're drawn to a more vibrant palette with bold velvets and reflective metals. Keeping your vision in mind ensures a curated look at home. Also, ask yourself, do you really need it? If it steals your heart, then the answer is yes."
Seen an item you're interested in? Do your research on the spot. "The biggest mistake you can make while vintage shopping is to not do your research on the spot," explains interior designer Bethany Adams. "When you find the coolest, most unique piece, at a price that can't be beat, take a beat yourself and pull out your phone to do a little recon on the piece.  Just because you've never seen it before, doesn't mean it's not a well-known piece with a well-documented history of sales."  
"If there's a maker's mark or signature, look that up, or find a plain backdrop to take a photo and do a google image search.  You may find, as I have on several occasions, that the piece in question is actually readily available at a better price from sites like Chairish or 1stDibs.  Or, and this is the fun part, you may discover you are holding one of the only examples of a certain thing and the price is 10 times less than what the same piece last sold for on those sites!  Either way, it's good to know what you're getting into."
6. Not blending old and new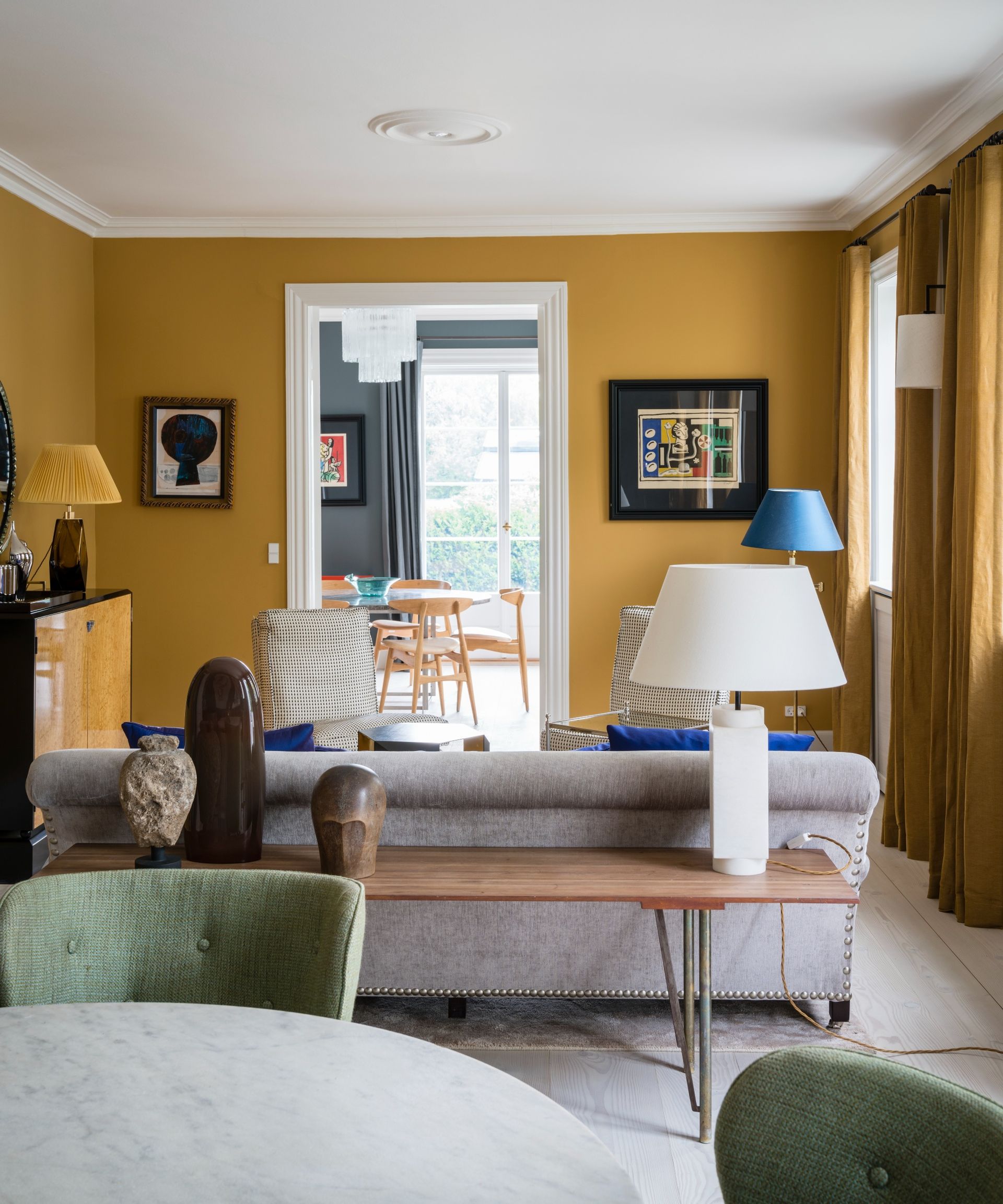 "A room's charm lies in harmony," says Artem. "Too many statement pieces can overshadow each other." So, try blending old and new together to create an appealing space. "In the realm of interior design, the harmonious blend of old and new elements is a testament to the timeless appeal of classic and contemporary aesthetics," explains Dara. "The key to success here lies in balance—select a few cherished antique items that resonate with your personal style and complement them with our sophisticated, contemporary furniture offerings. By merging the elegance of the past with the clean lines of today, your space can tell a story that spans generations." Mixing old and new pieces is also a great way to decorate on a budget. 
7. Not considering comfort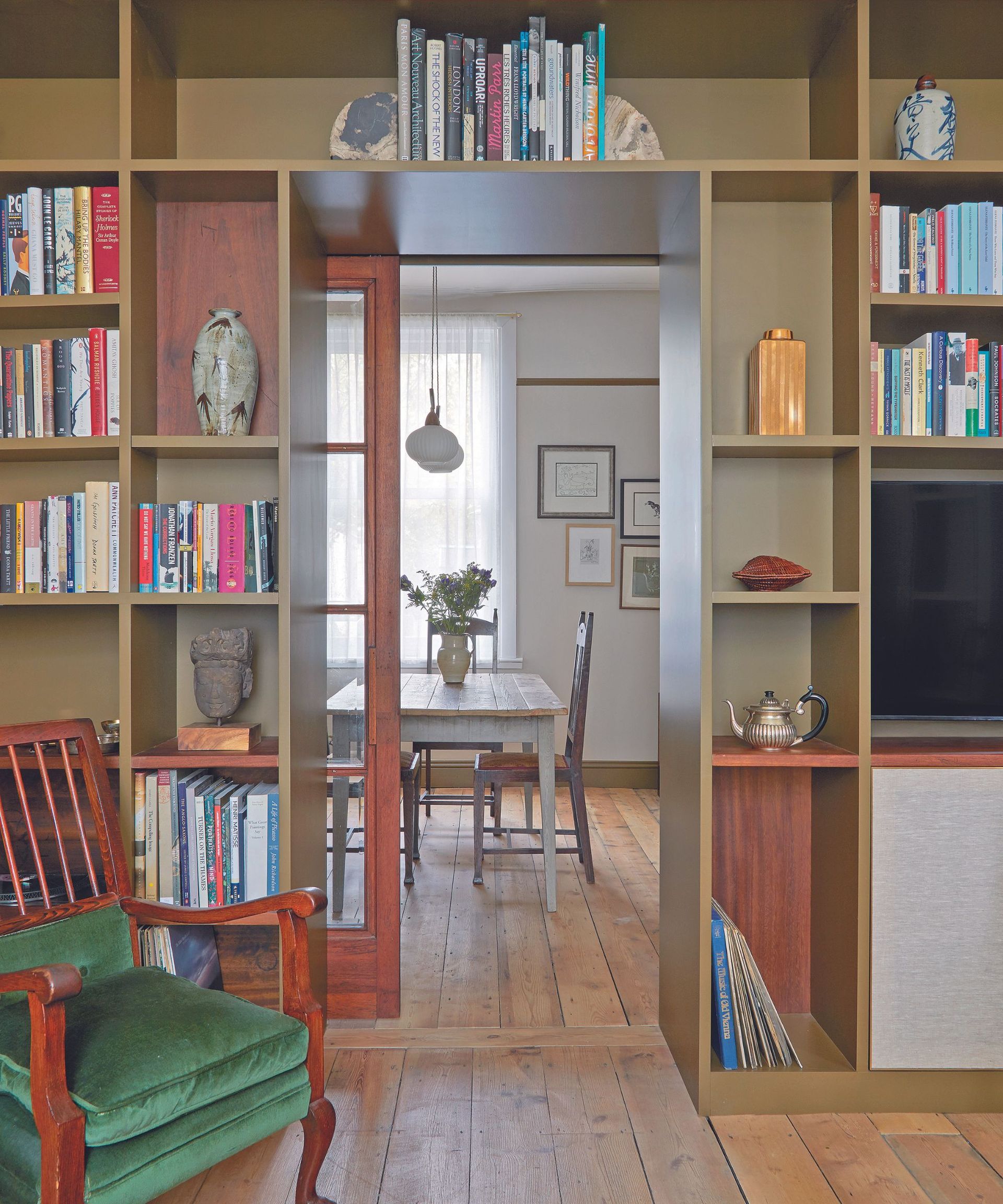 And finally, don't forget about comfort. A vintage chair might look beautiful but if you can't sit on it, how much use actually is it? As Pippa says, "Don't get carried away by aesthetics alone. Ensure that the furniture serves its intended purpose. That charming vintage chair might look great, but if it's uncomfortable or impractical, it might end up as a regrettable purchase and back in the charity shop." And, as Dara reminds us, "Never compromise on comfort and functionality. While vintage and thrifted pieces carry unique character, prioritize furniture that aligns with your lifestyle and enhances your daily living experience."
---
It's so easy to find beautiful pieces nowadays, with a vast choice of both physical and online outlets to browse through. But it does pay to know what you're looking for and to make sure that you don't make any costly mistakes along the way. Not sure where to start? Read our article on the things interior designers say you should always try to thrift to get some inspiration. And happy hunting!