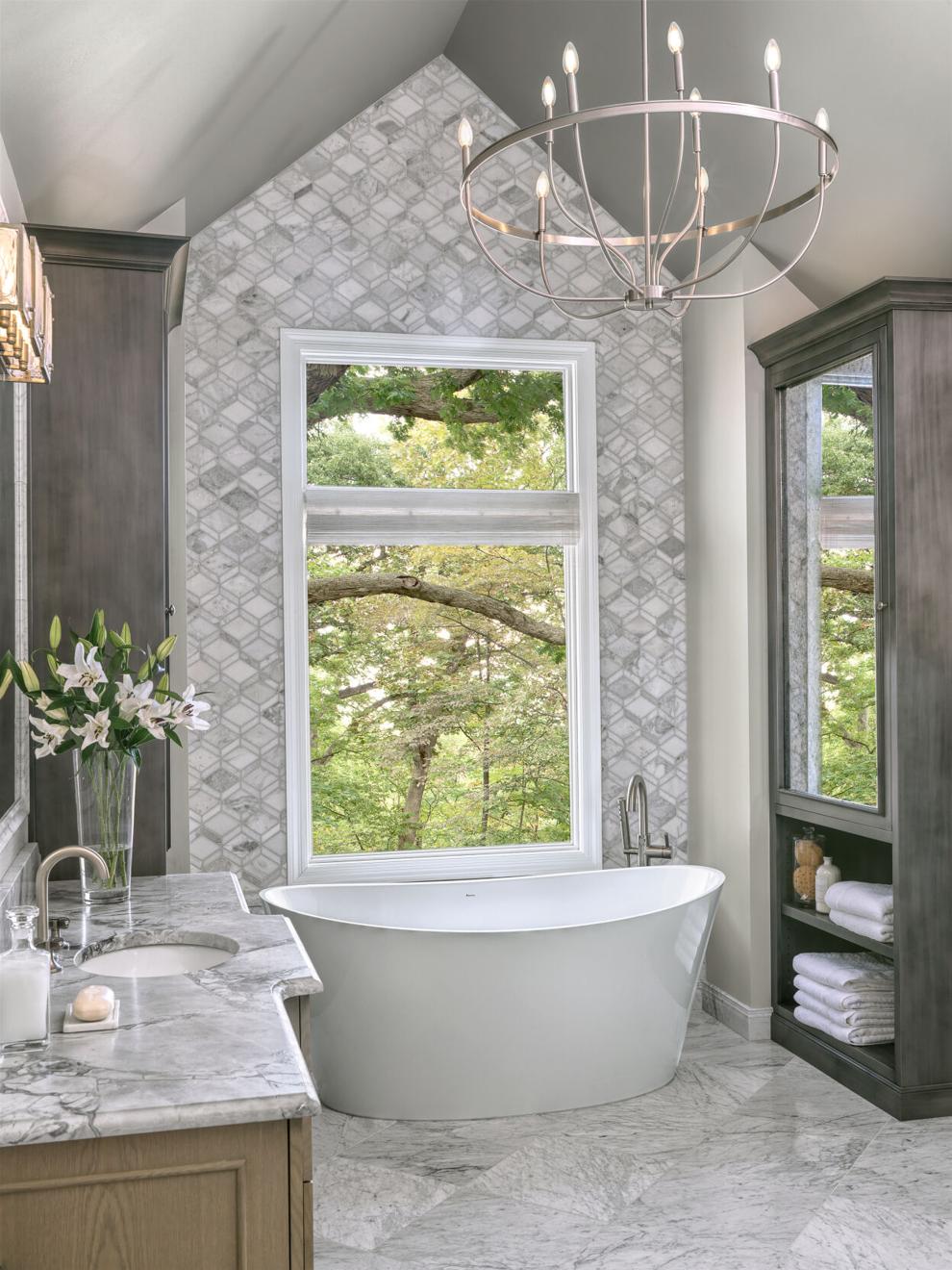 What was originally a dark, outdated master bathroom inside this Chesterfield-based home is now a calm, breathtaking beauty thanks to Chelsea Smith of Chelsea Design Company.
"[The client] wanted a timeless bathroom with a totally classic design," Smith says. "She wanted to accentuate the ceiling height and core architectural details and make it more functional."
Two wood cabinets with antique mirrors were installed on either side of the freestanding tub, which is offset by floor-to-ceiling diamond mosaic tile. "It fit beautifully with the angle and peak of the ceiling," Smith says. "It gave a really beautiful wallpaper effect."
The mirror and light fixture above the natural oak vanity take the grandeur up another notch.
"The height of this room is dramatic, so when we were considering mirrors, we decided that we were just going to custom cut a mirror," Smith says. "We made it as large as possible, wrapped that in marble trim and then inset the light fixture into the mirror. It adds height and drama while being able to reflect more light throughout the room. I love that detail."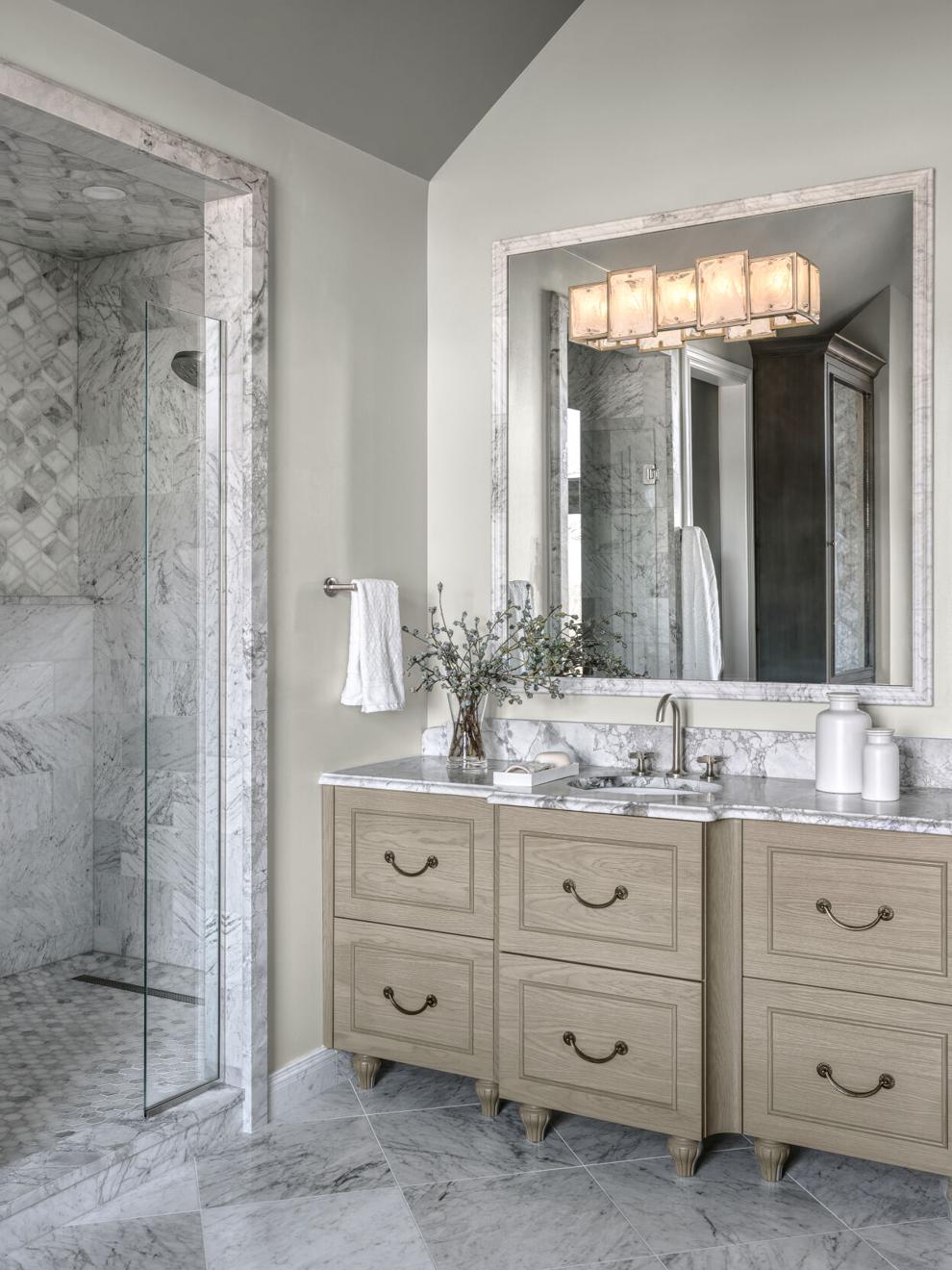 What Smith loves most about the space goes beyond the small details, however. Creating a more peaceful mood in the room is an accomplishment she's particularly proud of.
"There's so much going on, yet it's so overwhelmingly calm," Smith says. "Everything feels clean and put together. It's effortlessly functional as well as effortlessly beautiful."