Over the past two years, Christy Webb's passion for taking old furniture and refinishing it in an updated style has grown into a lucrative business she named Glendale Glam. In addition to the custom pieces she creates for area clients and designers, Webb's own Glendale home is filled with examples of her work and is a reflection of her personal design aesthetic.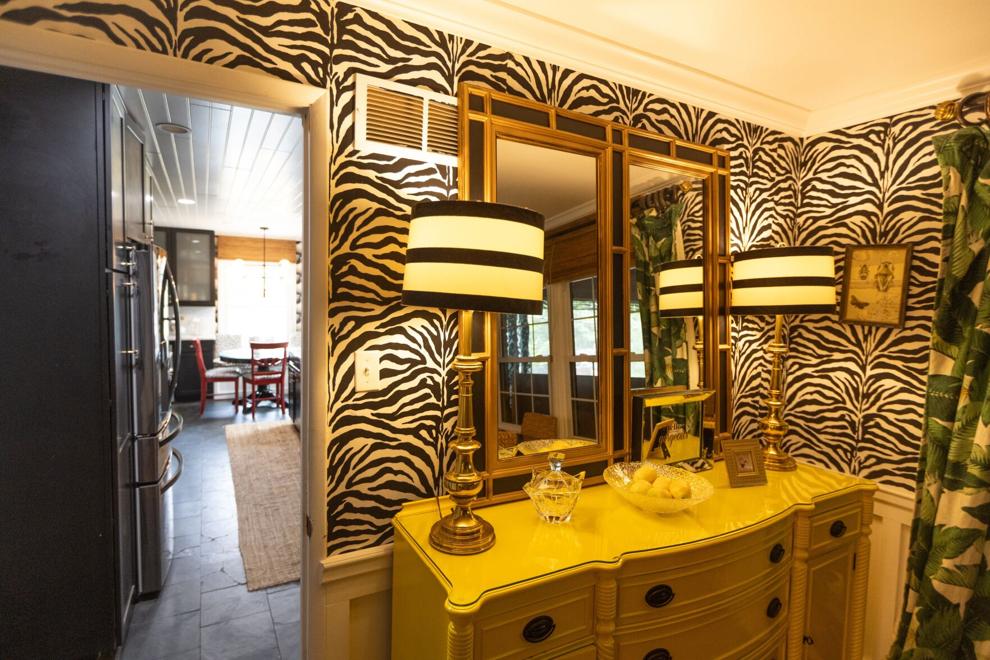 A former pharmaceutical sales rep with a nursing degree, Webb turned to her creative side when she was downsized from her job. "I started painting and refurbishing our own pieces because I always had a love for vintage stuff," she says. "One of my best friends told me I should really start doing this for a living. That voice was in my head, so I started off by buying pieces and redoing them and selling them on Marketplace."
Her specialty is using high-gloss lacquer finishes and other paint treatments to put a modern spin on vintage wood furniture that may have damage or scratches that make it difficult to restore. She also does custom upholstery jobs.
When she and husband Neil Eden purchased their 1964-built, two-story home on a tree-lined street in the heart of Glendale, the house had been gut remodeled by flippers. Though everything was brand new, Webb says, it was very basic and lacked character. Still, she and Eden fell in love with the home's layout and expansive screened-in porch, so she used it as a blank canvas upon which to add her signature style.
"I like to have a lot of color and a lot of texture, so my decorating philosophy is, if you love it, it will all come together," she says. "I don't necessarily follow a trend — I just buy what I absolutely love."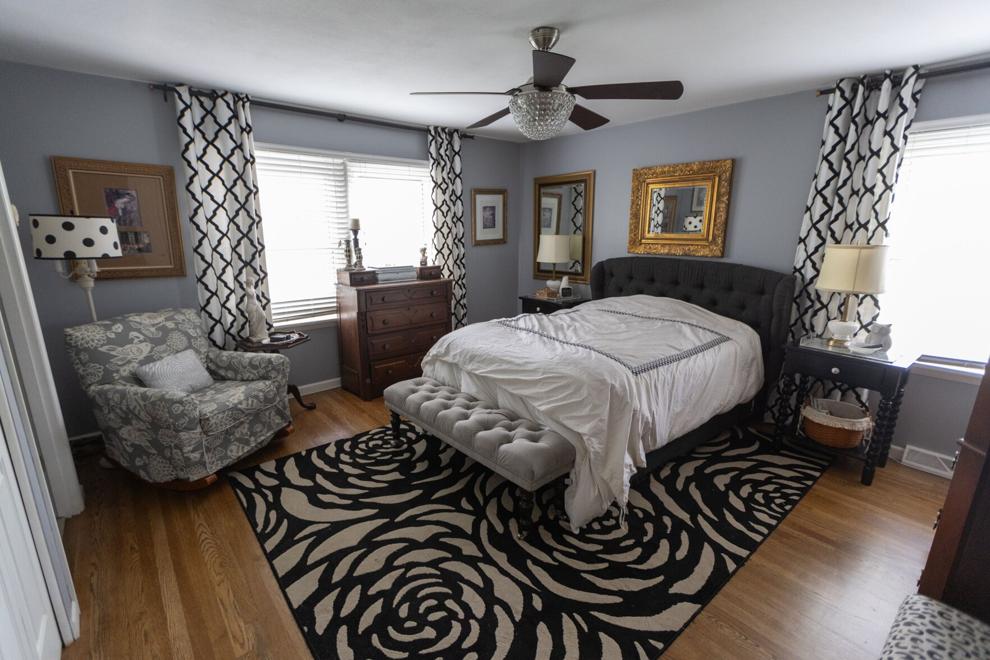 That includes the antique and vintage furniture pieces she has restored throughout the home — mostly purchased at bargain prices on Marketplace. A beautiful antique wood buffet in the sunny living room is an example of a piece she picked up for $50 and refinished in three rich tones of stain that bring out its original details. Sitting nearby is a small end table she upcycled with an orange linen paint finish and new brass hardware.
In the dining room — Webb's personal favorite room aesthetically speaking — she covered the walls with black and white zebra patterned fabric by Tommy Bahama and complemented it with draperies in another Tommy Bahama fabric featuring a large banana leaf pattern. The fabrics provides the perfect backdrop for another large wood buffet Webb purchased on Cherokee Street Antique Row and refinished in bright yellow lacquer, an accent color she has carried throughout the house.
"I love taking something that is brown and kind of boring and switching it up," she says.
Webb also adds modern elements throughout the house to balance the vintage, such as a brass starburst chandelier in the living room from World Market.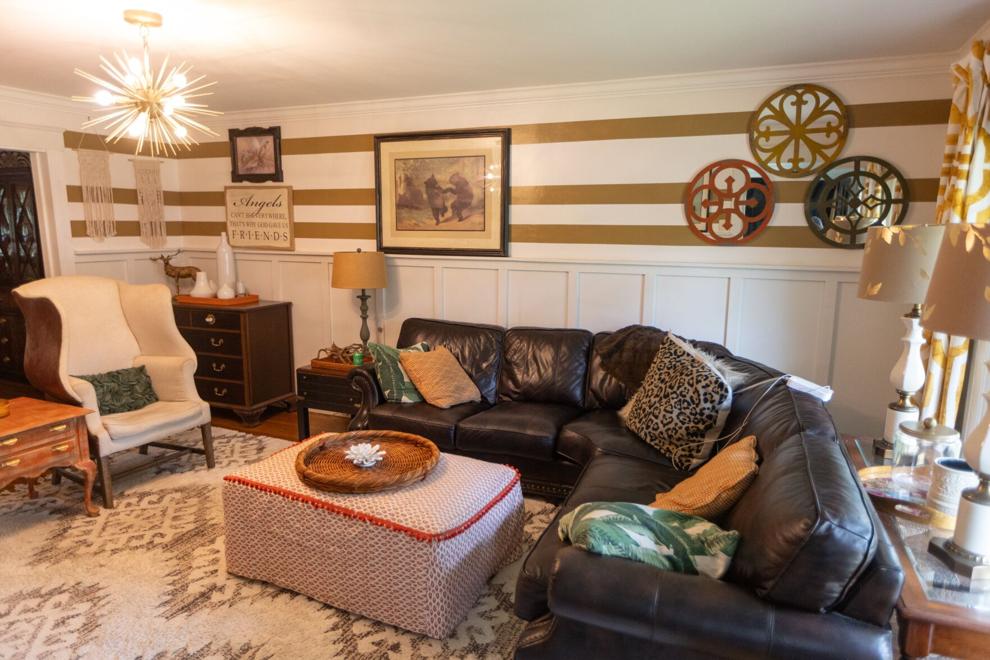 One of the first things the couple did after purchasing the home was hire a carpenter to add millwork, including box molding framing the staircase and the upstairs hallway, and wainscoting in the living room, which Webb plans to update with a white lacquer mirror finish for an added touch of the glam she loves.
The remodeled kitchen was a big selling point of the house. Webb had always wanted a black kitchen, and its black cabinetry balanced with white marble countertops was just what she was looking for. Of course, she added her personal touch by updating the cabinetry hardware with Lucite handles and bringing pattern in to play with Art Deco style crane wallpaper from Spoonflower. In the cozy breakfast nook, she made a custom French style cushion for the built-in-bench and reupholstered the red painted dining chairs with a bold black-and-white leopard pattern fabric.
As for Eden, he's mostly along for the ride. "I am just used for lifting heavy stuff," he laughs. "I like seeing the sense of accomplishment Christy gets from what she does."
He did contribute, however, by replicating a large concrete dining table for the screened porch inspired by one Webb loved from Restoration Hardware. While not all of her design choices are exactly his cup of tea (he notes the bold dining room walls), he feels most relaxed in the more masculine second living room, painted in dark navy blue and outfitted with a deep leather sofa.
"I wasn't a fan of leather until Christy got this," he says. It's so comfortable, and I love watching TV in here."
Webb continues to find and restore pieces for their home while growing her business, mostly through referrals, and has no regrets about her second career.
"When people bring pieces of furniture to me, it's almost like the piece speaks to me, and I have the vision of what I should do to it. It's an expression of my creativity," she says.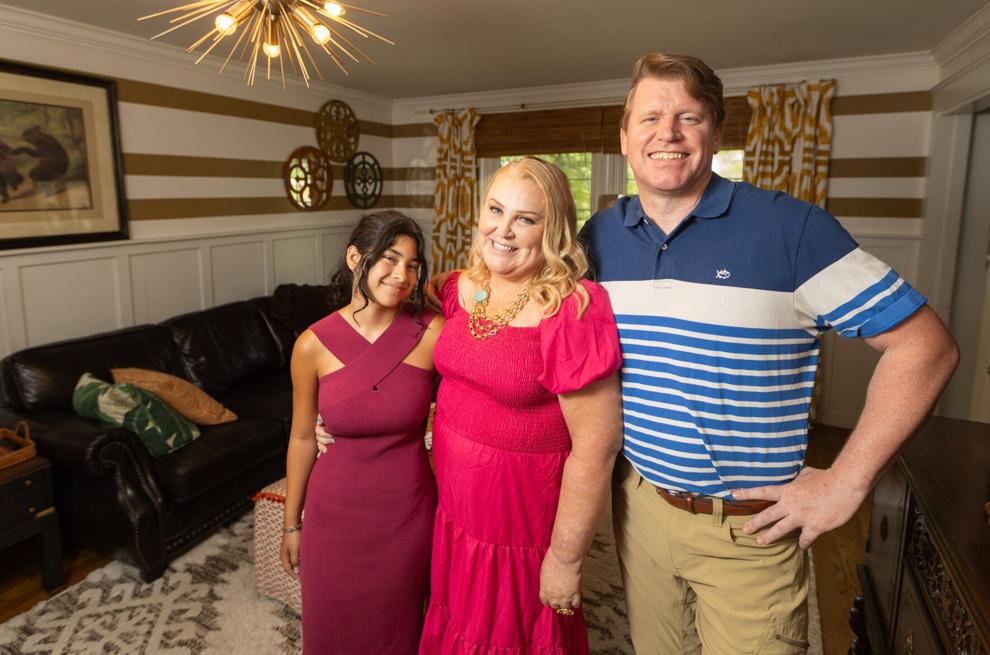 Christy Webb and Neil Eden
Ages • She's 52; he's 49.
Occupations • Christy owns Glendale Glam, a furniture refinishing and upholstery service; Neil is a cartographer for the National Geospatial Agency
Family •  Christy and Neil have two children: daughter Isabella, 14, and son Jacob, 17.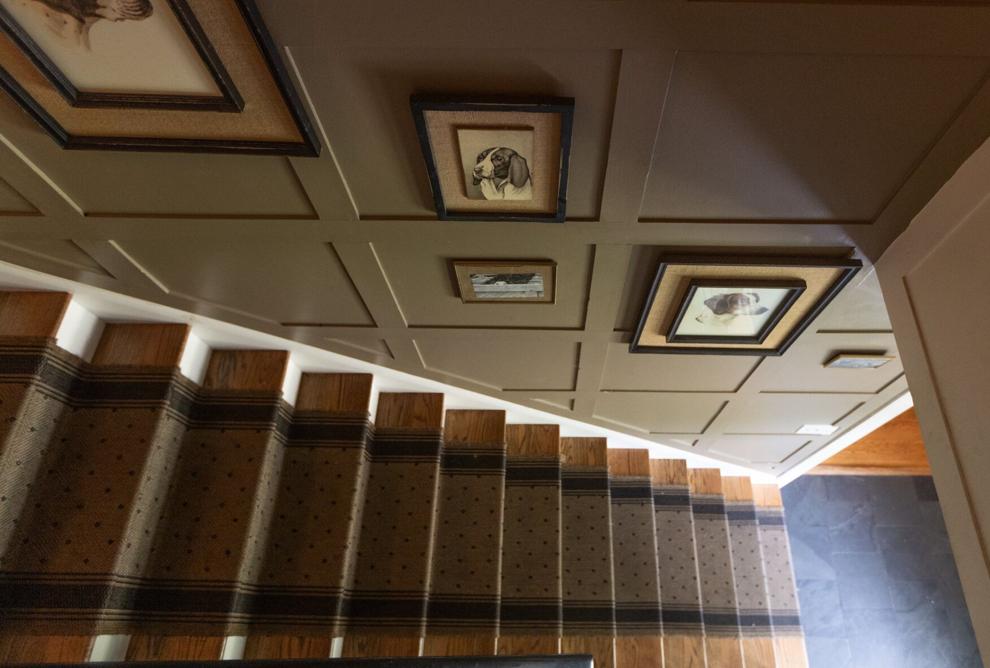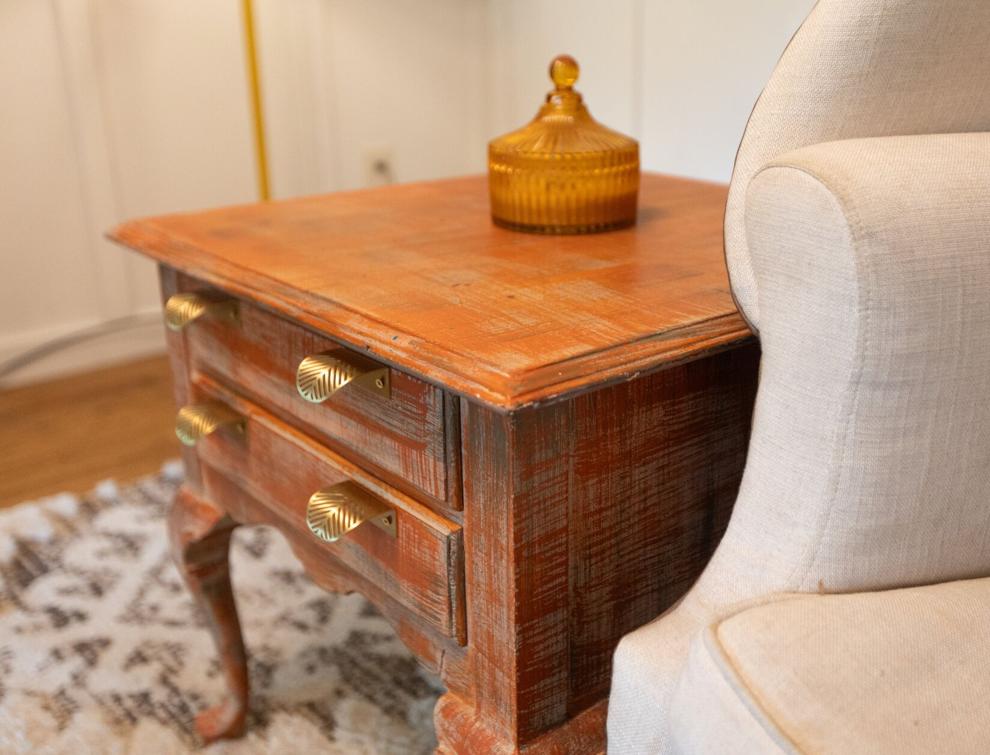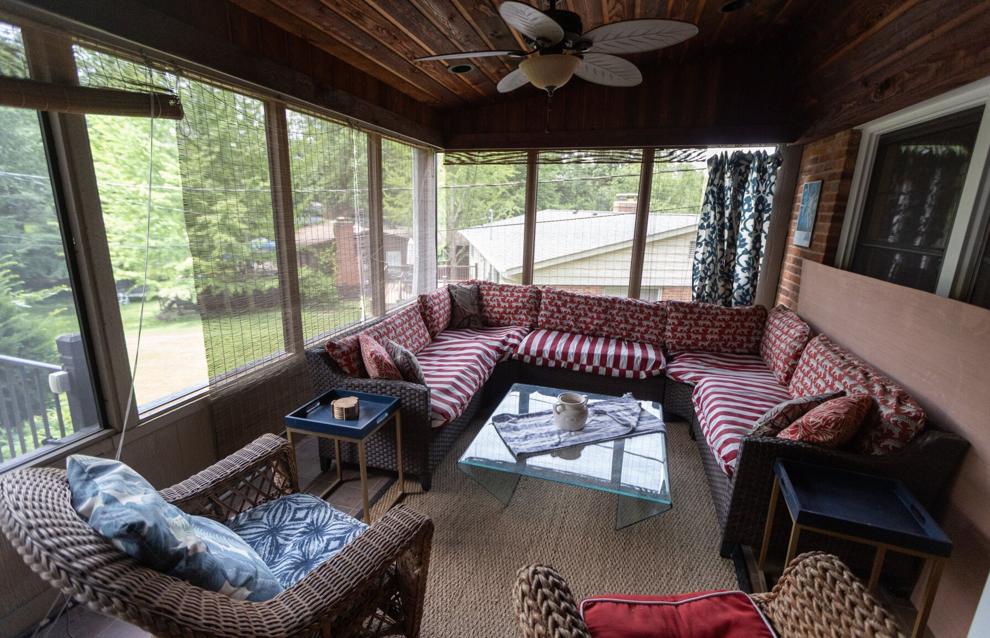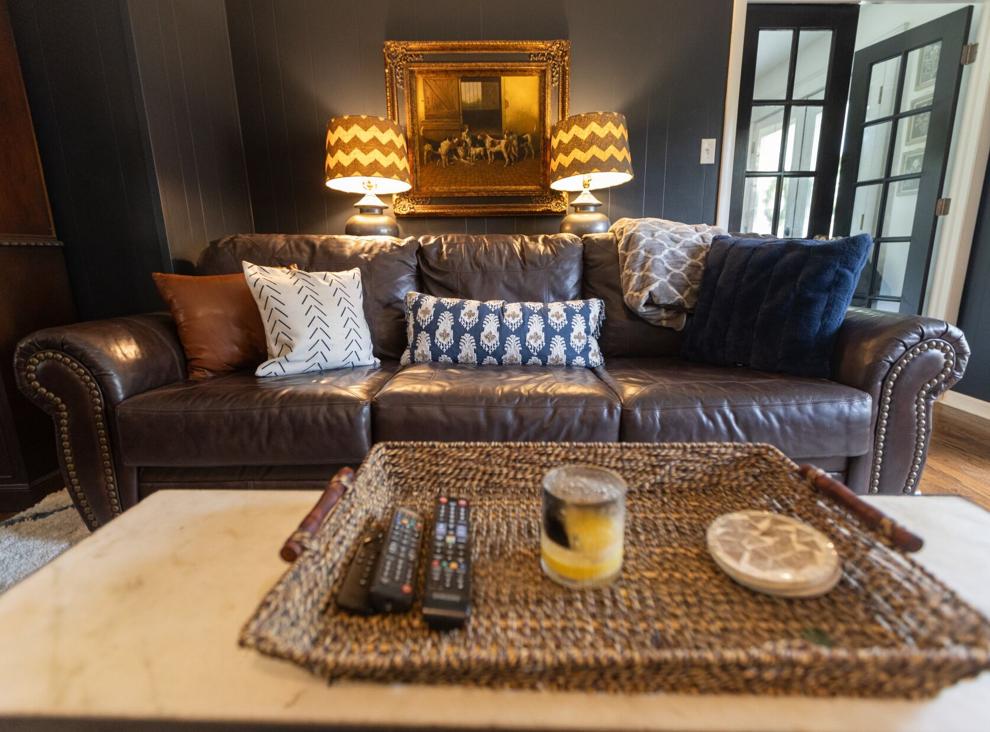 Photos: At Home with Christy Webb and Neil Eden in Glendale