Maximal decor is making a comeback, with homeowners and interior designers alike embracing the nostalgic trend for its ability to add warmth and personality to the home.
With layered textiles, rich colors, and patterned wallpaper all hallmarks of the maximalist decor trend, there's arguably no better room in the home to channel this look than the bedroom.
Proving just how cozy maximalist decor in a bedroom can be, we're taking inspiration from a bedroom design that expert interior designer Emily Henderson shared on Instagram, which was designed by Sara Ligorria-Tramp. In the before shot, the bedroom is far more of a minimalist style with neutral colors, whereas the redesign looks elevated with a palette of rich hues, lots of layered textiles, and patterns which provides endless inspiration for decorating with maximalism.
'Embracing a maximalist aesthetic in a bedroom adds a deeper sense of character and personality to a space,' explains interior designer Luis Carmona. 'The use of vibrant colors, bold patterns, and textures adds dimension to the space while creating these cool, visual layers. More and more, we are seeing bedrooms designed with maximalist decor because these rooms have a bigger personality than their minimalist counterparts. They are equally functional and aesthetically pleasing without the cold feeling that many minimalist bedrooms have.'
Luis Carmona is the owner and lead designer at VERDE Interior Design. With almost two decades of experience in the creative space (interior design, advertising, and marketing), Carmona gets to blend his many passions into one design studio, offering services to commercial and residential clients in both Houston and Dallas.
Designer Nicholas Kaiko agrees and adds that embracing a maximalist style bedroom allows personality to show, saying: 'It's a response to our craving for personalization and storytelling within our homes and spaces. In a world where personal expression is valued, maximalism allows for curated chaos that is deeply individualistic and eclectic.'
But what's the secret to creating a maximal bedroom while still looking intentional and uncluttered? We asked the interior designers to get their advice for channeling a similar look in the home. 'It's not just about filling a room with stuff; it's about crafting a narrative with objects and decor that have meaning and resonate on a personal level,' says Nicholas. 
Nicholas Kaiko, founder of Kaiko Design Interiors, is a highly sought-after interior designer based in Sydney, Australia. With over a decade of experience in the interior design industry, Nic has honed his skills as an interior architect and decorator, working on luxury hotels and high-end residential projects both locally and internationally.
Luis explains that the key to a cohesive maximalist bedroom is to consider a sense of balance in all decor elements: 'Balance out patterns with solid colors to allow the patterns to breathe within the space.'
'Add live plants, textured elements like rugs or window treatments, or wooden pieces, such as nightstands or a bench at the foot of the bed, to soften the overall look. Using furniture or mirrors with curved edges is also a creative way to add character to the space while softening the harsh corners of art frames, walls, or other pieces of furniture.'
Nicholas concludes by adding that decorating with vintage is a great way to add character to your maximal bedroom: 'Incorporate pieces that have history – vintage finds, family heirlooms, or handcrafted items – to give the room a sense of timelessness and narrative.'
Feeling inspired to create a similar maximalist style in your bedroom? We've rounded up some decor pieces for you to shop below to recreate the cozy look. If you're wondering if maximalism is more on trend than minimalism, we spoke to interior designers to get their take on this playful and popular trend.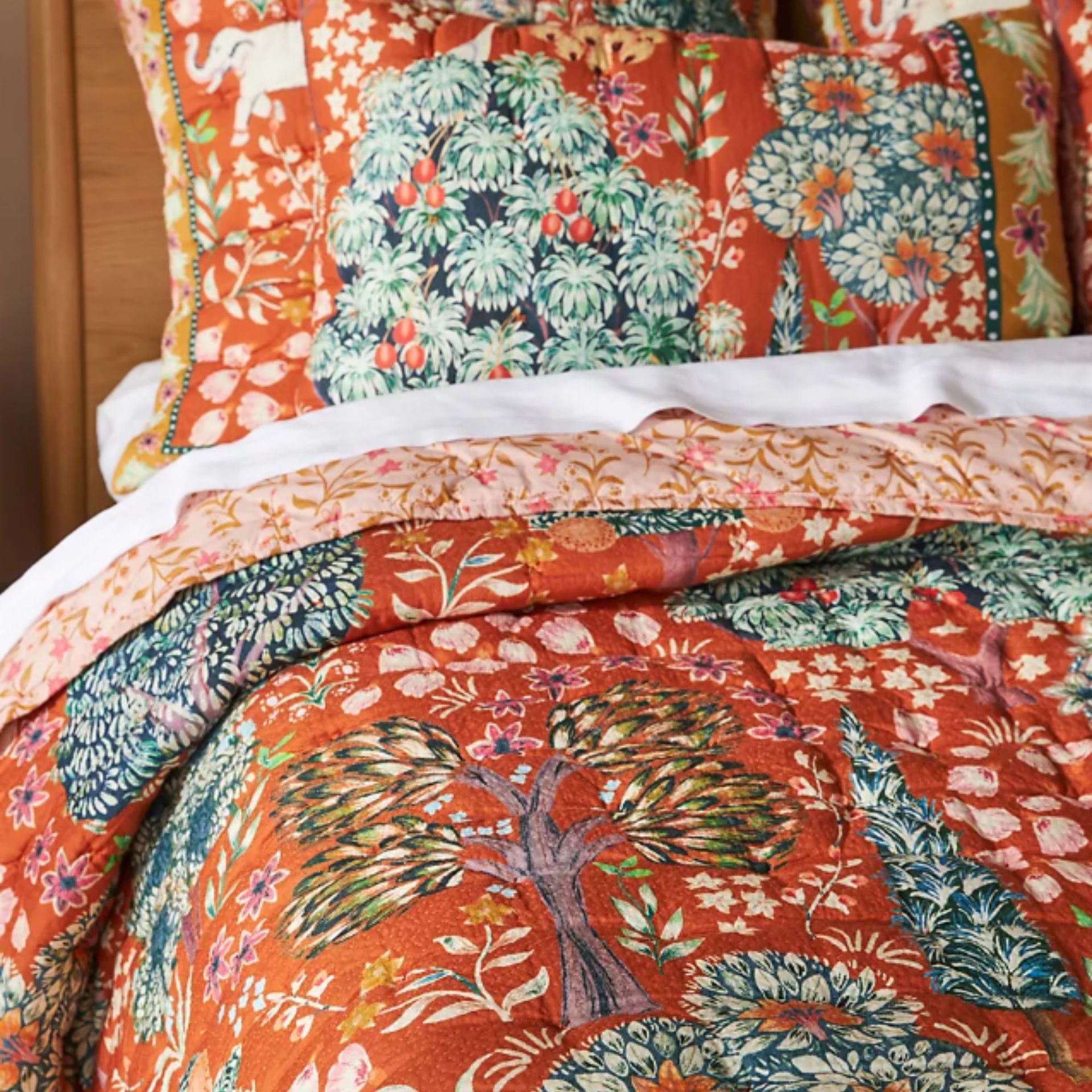 1
Anthropologie Averill Organic Cotton Quilt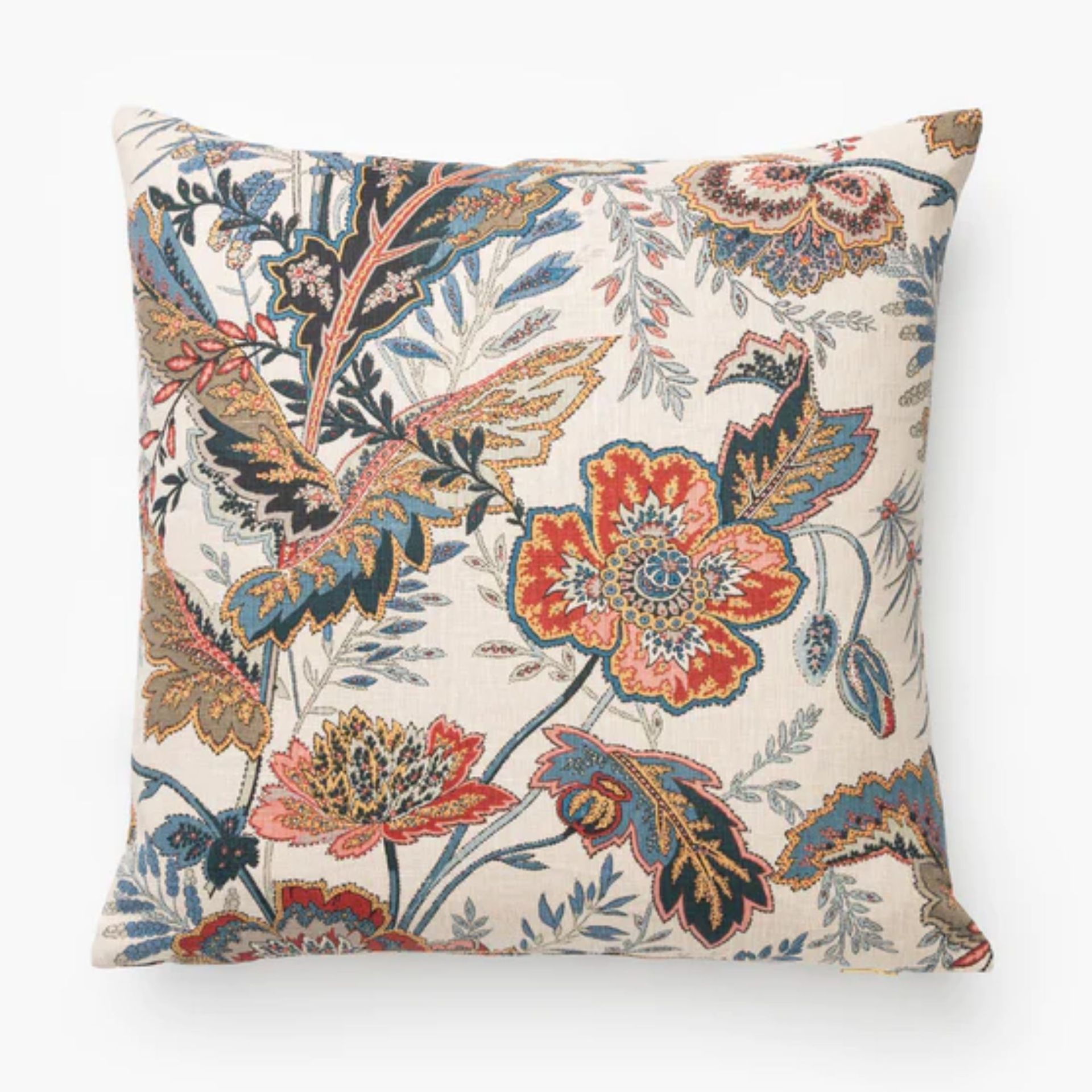 2
McGee & Co. Elwynne Floral Pillow Cover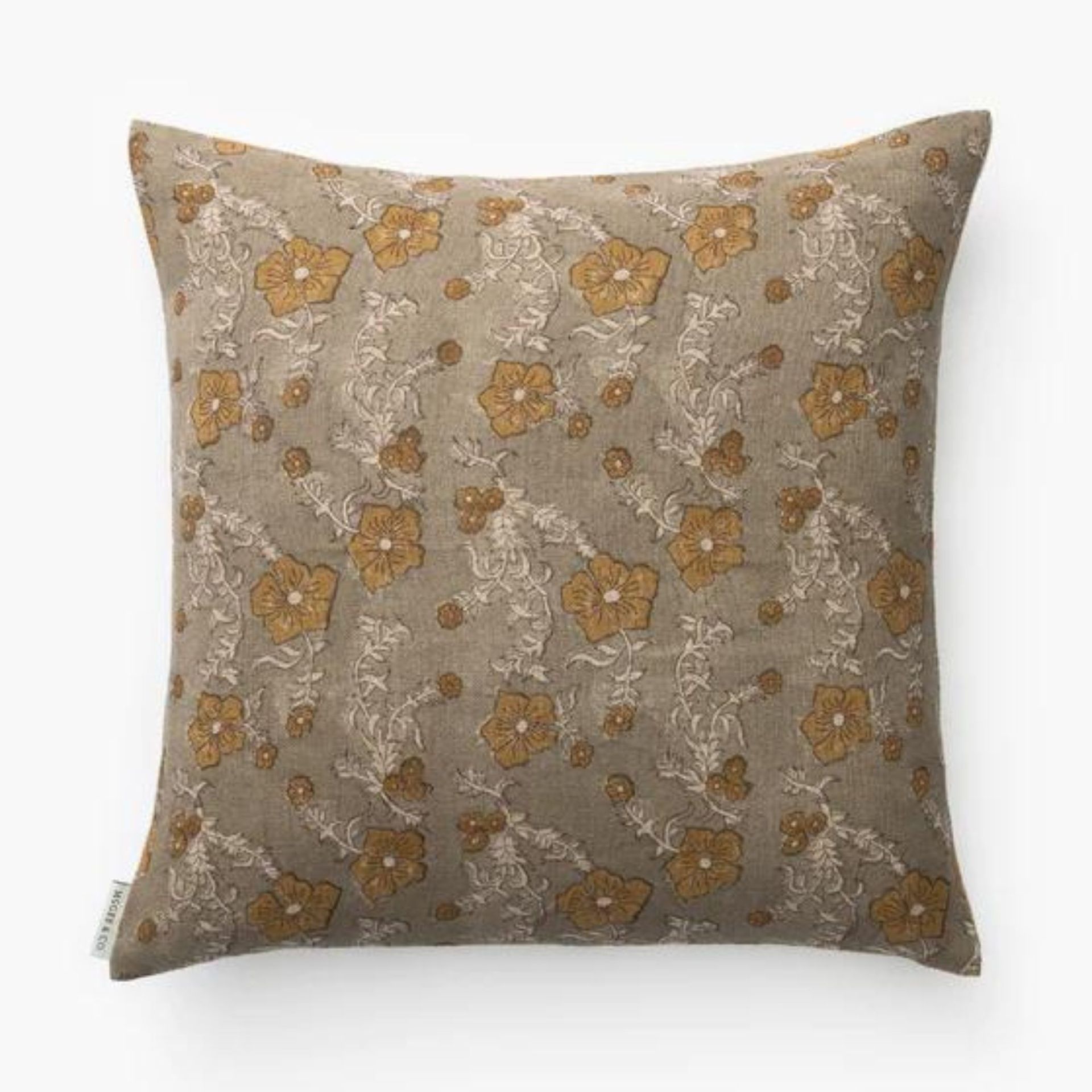 3
McGee & Co. Orchid Floral Pillow Cover