To say that America's handyman industry is on the rise would be an understatement. Approximately 80% of American households now require handyman services at least once a year. An industry that once consisted of young school leavers and unskilled laborers is now drawing as much as $7 billion in annual revenue, with average salaries resting at around $42,930. 
That's a notable turnaround, and it makes this a great time to be a handyman. But, with this rise being a relatively recent phenomenon, many people currently considering work in the industry may still have their doubts. After all, risking everything on a working trend that might not last brings undeniable risks. Not to mention that a decades-long narrative pushing workers away from manual jobs is still very much gripping the nation.
If the figures are anything to be believed, though, the handyman industry is only set to grow. Experts predict a 3% yearly growth here from now until at least 2025. The question is, what's fuelling this boom, and what does it mean for the workforce in general?
The facts behind the rise of the handyman
As mentioned, 80% of Americans now require the services of a handyman at least once a year, typically to tackle a backlog of maintenance jobs. In large part, this booming industry is simply a result of supply and demand.
But, the speed with which the handyman industry has soared, and the resulting increase in those considering this field when thinking about what to do with their lives, suggests that there's a little more to it than that. Other interesting facts that make the industry's growth apparent include – 
Handyman service market value is set to grow by almost

$1.65billion in 2032

Millennials spend over $26 billion on home improvement projects

76% of handymen now find jobs through apps

Approximately 56% of handymen now accept online payments

There are now 162,000 handyman businesses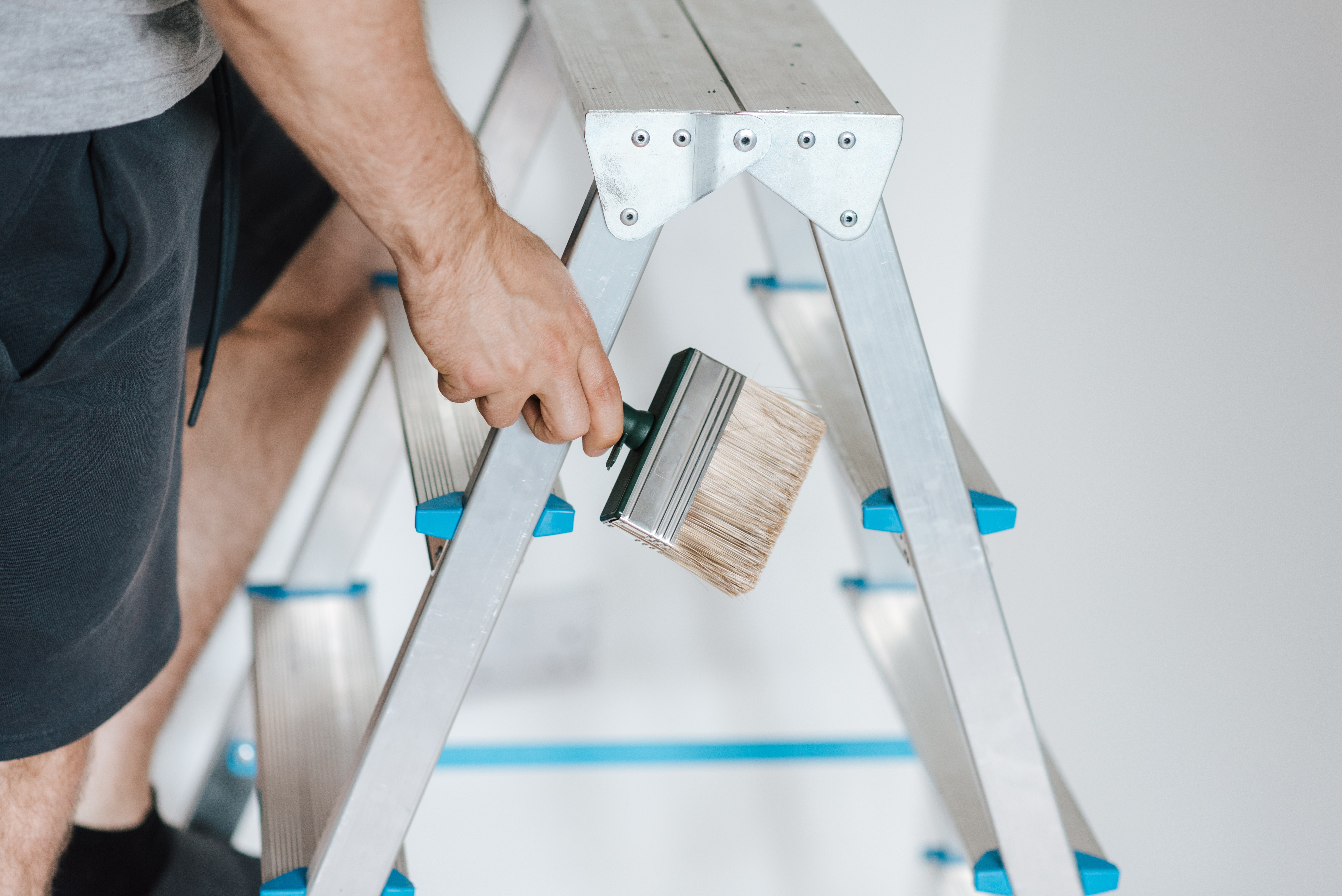 Image Credit: Pexels
The realities of a booming industry
The facts are undeniable – the handyman business is booming, and that's in large part thanks to the market expansion possible with apps like Jobber and TaskRabbit, as well as a millennial audience that's more in need of home improvements than ever before.
Individuals starting in the industry are, therefore, walking into positions that are ready and waiting for success. But, according to handymen who have been doing this for a while, the boom isn't necessarily translating directly into jobs for those who aren't also willing to put in a little effort.
In some ways, this is true of any growing industry, with such fast market growth and income potential resulting in an influx of hopeful workers. But, the handyman industry faces unique challenges in that, while the work is there, professionals who have typically relied on things like word of mouth aren't always able to connect with customers. 
To be successful and reach a waiting audience, handymen therefore need to know how to tap directly into these market increases. The use of apps and accessible options such as online payments are proving crucial in this sense and could make a huge difference to handyman accessibility, and success. 
Why are we going so mad for handymen?
The need for handymen is obviously growing at a fast rate. What's less clear is why this previously overlooked industry is currently enjoying such a fast and soaring amount of attention. 
In reality, there seem to be a few different reasons for the rise, the most notable of which include – 
1 – Busy lifestyles
The average American now works as many as 400 extra hours during their downtime, vacation time, and beyond. In other words, we have less free time than ever, and we aren't exactly keen to spend it getting stuff done at home.
Yet, our homes still need attention, and handymen offer the perfect balance for getting that done. Handymen who are happy to accept small, ongoing tasks in the home, and who can become trusted professionals over time, can keep things ticking over, without our having to worry. 
2 – Skills shortages
DIY may be making a comeback, but an increase in office workers and a general step away from manual work over the last decade or so has meant that many Americans just aren't able to tackle work at home. 
Even small jobs like tiling, filling, and painting can seem out of reach in light of these skills shortages. Handymen who are experienced and able to fill all of those gaps can feel like the perfect solution. 
Image Credit: Pexels
3 – Increased handyman professionalism
Handymen operations used to be small and hand-to-mouth, relying on not much more than a modest toolkit, and a home phone number. While 67% of handyman businesses are still independently owned, there has been a notable shift toward more professional set-ups, and it's made a big difference. 
The high salaries now possible with success in this field have especially led to properly run business setups, complete with multiple employees, business-only contact routes, and reliable, far-reaching tool sets. Wage increases can even be used to cover the handyman insurance cost necessary to provide peace of mind for both parties. This makes people way more likely to work with handymen they can trust for a long time to come. 
4 – Willingness to tackle small jobs
50% of handyman service requests are for small projects of less than $200. These are the tiny things around the home that most contractors would be unwilling to commit to. Handymen are therefore filling a very specific niche in the market, and it's serving them incredibly well right now.
With most homeowners having a complete backlog of small jobs like these, many of which are relatively quick and simple to complete, this small job mentality needn't even mean small payouts. Instead, handymen are earning decent money by keeping things simple.
While it's difficult to say whether or not this boom will last, there are some pretty solid reasons behind it. All in all, it certainly seems like the right time to be a handyman.
(Devdiscourse's journalists were not involved in the production of this article. The facts and opinions appearing in the article do not reflect the views of Devdiscourse and Devdiscourse does not claim any responsibility for the same.)